Julie Maguire Ph.D.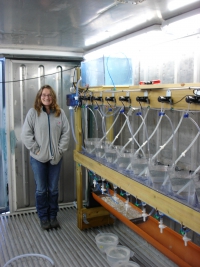 Role: Research Director
Dr Julie Maguire, research director of BMRS, has substantial project management experience.
Dr Maguire has co-ordinated and participated in numerous EC FP 4,5,6,7 projects. Dr Maguire acts as an expert advisor on several environmental matters and sits as a Vice Chair of Horizon 2020 (Marie Curie). Dr Maguire was awarded the Copernicus Masters Award from the European Space Agency for "Best service for European citizens". Dr Maguire has successfully managed the research station since 2005 and is now driving the business to its new commercialisation goals. Dr Maguire is extensively published in peer reviewed and technical papers.
Fiona Moejes Ph.D.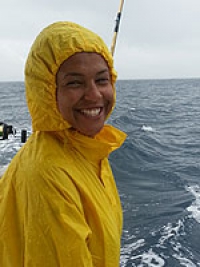 Role: Senior Research Scientist
Dr Fiona Moejes is the micro- and macroalgae Principal Investigator at BMRS. Dr Fiona Moejes carried out her PhD research investigating the role of bacterial communities on large-scale cultivation of the microalgae Phaeodactylum tricornutum. Fiona has experience as a Project Manager for a European Commission project called "AccliPhot", and as a Post-Doctoral researcher investigating the use of synthetic microbial communities for biotechnology at Heinrich-Heine-University in Dusseldorf, Germany. Fiona is an Executive Committee member of the International Society of Applied Phycology and is involved in the organisation of the biennial Young Algaeneers Symposium (2016 and 2018). Her interest lies in the building and strengthening of the relationships between academia and industry for the commercial-scale cultivation of both micro- and macroalgal cultivation, its harvesting and processing techniques.
Luke Wilson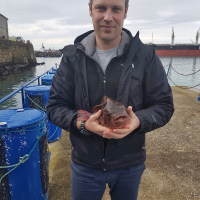 Role: Hatchery Manager
Luke Wilson has a degree in Marine Science from NUI Galway and an MSc in Biodiversity and Conservation from Trinity College Dublin. He has a number of years' experience in commercial aquaculture, having worked in barramundi farming in Western Australia and salmon farming in Ireland. He has extensive experience in fish health and the practical applications of cleanerfish, namely wrasse and lumpfish.
Dave Evans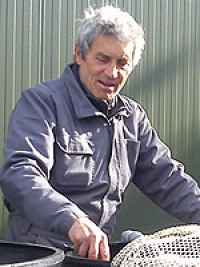 Role: Hatchery Technician
Before joining BMRS Dave was a technician in University College Cork. He has also worked at the sea urchin hatchery in Dunmannus Bay. His current role at the station involves animal husbandry, the day-to-day management of the equipment, and the culture of sea urchins and microalgae.
Silvia Blanco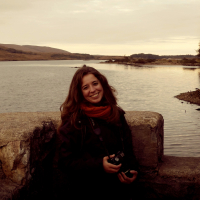 Role: Researcher
Silvia Blanco is a Second Year Aquaculture and Fisheries Master Degree student from University of Algarve. She joined BMRS in February 2018 and will carry out research on the structural and functional characterisation of high- value bio-active compounds from Alaria esculenta cultivated on long-lines in Bantry Bay as part of her Masters thesis. Silvia holds an undergraduate degree in Environmental Sciences and has participated in numerous environmental education projects in different countries addressing sustainable community issues. She has been involved in oceanographic campaigns and sampling methods regarding cephalopods and hake projects, demonstrating her enthusiasm for the sea and aquaculture. She is also an avid scuba diver. Silvia is very interested in sustainable aquaculture production, mainly in the seaweed field.